The first week of February is officially in the books! If you missed any of the action, we've got you covered.
Evanescence at Hard Rock Event Center
We kicked off the week with the announce of the newest show coming to Hard Rock Event Center— Evanescence! The two-time Grammy Award-winning rock back will be kicking off their spring headline tour at Hard Rock Event Center on Sunday, May 5. Click here to purchase tickets.
New Hire Orientation
This week, 16 new Team Members joined our Seminole Hard Rock family! Our new band members will be joining Blue Plate, Restaurant Student Employee, Beach Club, Beverage, Council Oak, KURO, Finance, Cash Ops, and Information Technology!
Paul Rodgers Interview
We caught up with the legendary front man of Bad Company, Paul Rodgers, to discuss Freddie Mercury, rock music, touring and more! If you missed it, you can read the interview here. For a very limited time, receive a $10 concession voucher for each Bad Company ticket purchase. Click here to purchase tickets.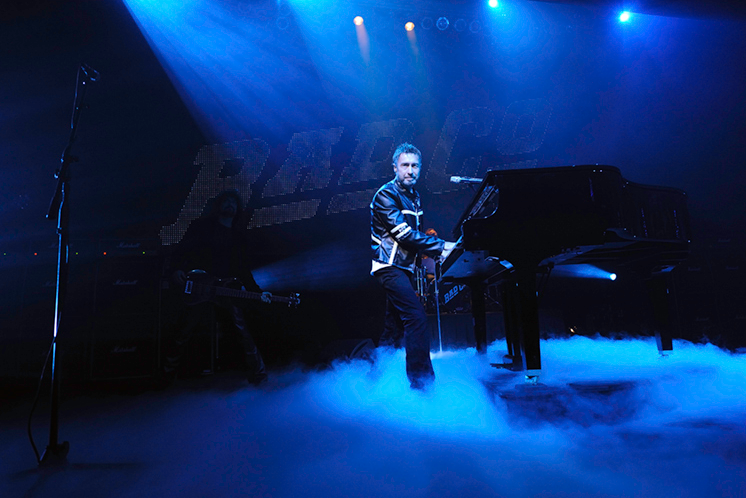 Tribal Tees at the Rock Shop
Just in time for the Seminole Tribal Fair & Pow Wow, our exclusive tribal tees are now on sale at the Rock Shop!
Seminole Tribal Fair and Pow Wow
We're closing off the week with a celebration of native arts and culture for the whole family. The Seminole Tribe Fair and Pow Wow runs all weekend and you won't want to miss it. The event is free to the public and will feature a live performance by Gretchen Wilson! Click here for the full schedule.
Make sure to follow us on social media and stay informed on all of our upcoming events!