Council Oak Steaks & Seafood is Seminole Hard Rock's fine dining experience for 100% USDA prime dry-aged stockyard beef at both our Hollywood and the Tampa location.
While the restaurants are essentially the same, our very own Chef Carl Murphy and Tampa's Chef Omar Torres gathered last night to collaborate on a realigned menu for both locations.
The Blue Crab Cocktail was first on the list! This dish has jumbo crab meat with crème fraiche, lime, Guinness mustard served with grilled Gem lettuce.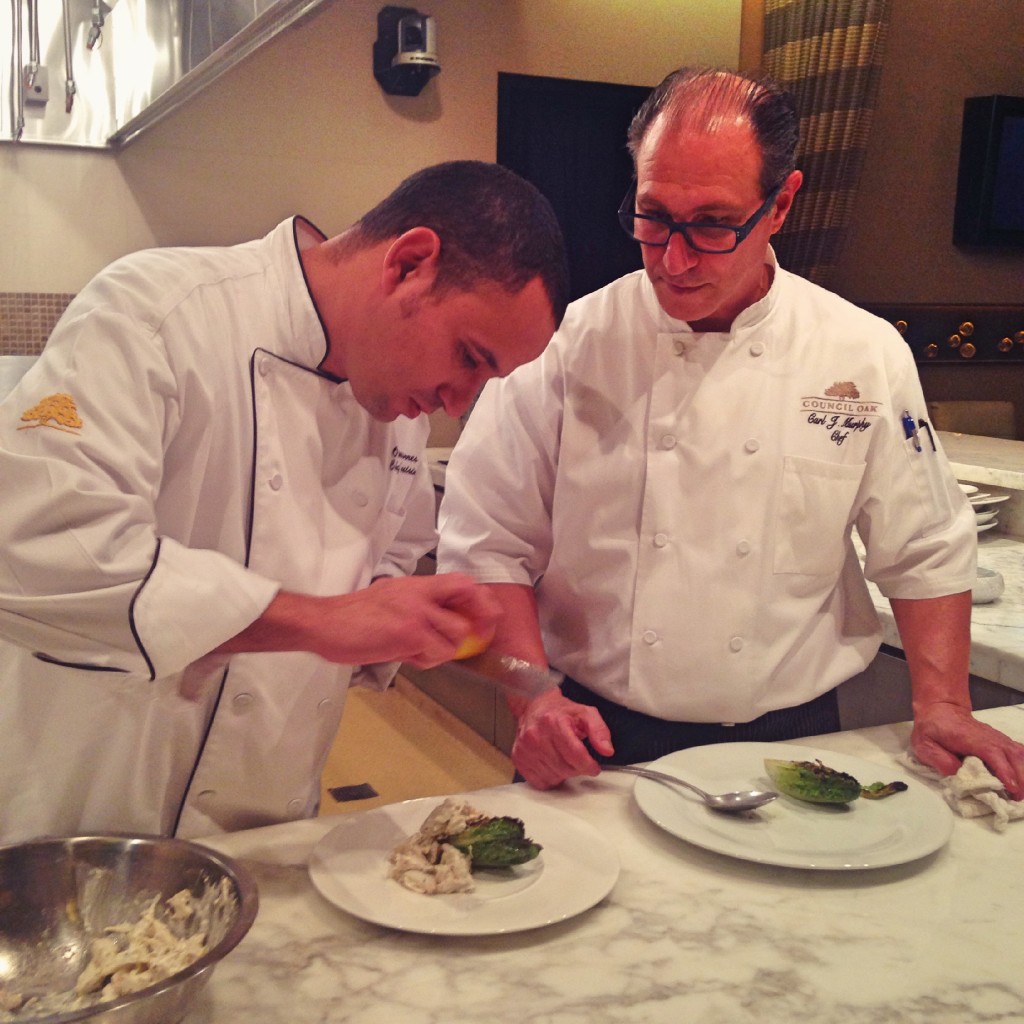 The Blue Crab Cocktail is sure to make your mouth water!