Food and wine pairings are all about balance and the integration of flavors, while in reality there is not a right or wrong decision when pairing your favorites. Today, I want to share with you some of my top picks for a beautiful meal!
In my opinion there isn't a better way to start your night than with a nice meal paired with the right champagne. For that, one of my favorites is Taittinger Brut "La Francaise."  This glass is elegant, rich and complex. Its predominant flavor are stone fruits and nuts, specifically peach and almonds. It has well-structured bubbles and a full mouth feel. Pairs perfectly with our Raw Bar Sampler, particularly with the lobster and king crab legs!
Moving into a mid-course and to be enjoyed with our Grilled Octopus, I've selected Duckhorn Chardonnay, from Carneros. This wine delivers beautiful layers of flavors, primarily tropical fruit in a combination of a light toastiness and creaminess from the barrel fermentation. All of these components create a harmoniously balanced wine.
Merlot is a misunderstood grape variety. Even though it is the most widely planted grape variety in the world, its popularity is very low. One of my favorites, and a house that proudly represents the beauty of this grape is Shafer Vineyards, from Napa Valley. Its intense fruit character delivers beautiful cherry, strawberries and red plums, in a combination of an elegant minerality that finishes smooth on the palate.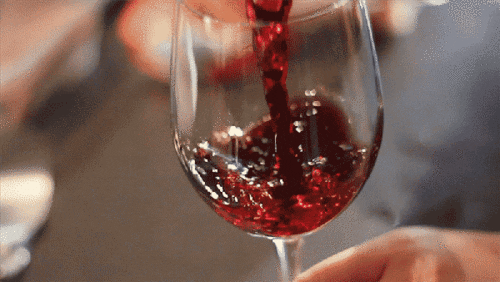 One of my favorite Pinot Noirs comes from Willamette Valley in Oregon Soter North Valley. This wine is a powerful expression of the Dundee Hills fruit and delivers a delicate cherry, raspberry and cranberry, with additional flavors of dark chocolate and cocoa. It's finish is velvety and pronounce. Pairs perfectly with our 28 days dry aged Lamb Chops.
Amizetta Winery produces a blend called "Complexity" based on Cabernet Sauvignon (60%) and Merlot (35%). This one deserves its own category. The property sits on the skirt of the Howell Mountain and the exposure to the sun helps the grapes develop and grow with an intense fruit character. Also, due to its fermentation in French oak, the wine delivers secondary aromas of dark chocolate, fresh toasted coffee beans and light cedar. The wine is rich and the tannins are well structured perfect for our Long-Bone Ribeye.
On the sweet side from Spain at 150+ km from Jerez in the Montilla-Moriles region, The Alvear Family produces a Sherry style 1927 solera with the Pedro Ximenez grape. This is an outstanding wine to finish your meal, it has layers of caramel, caramelized figs and hazelnut that you will never forget. Bananas Foster Cheesecake will be a perfect match for this wine, and the best way to finish out National Drink Wine Day ?.